Donors can make annual donations to support our Child Sponsorship programme.
*Upper online donation limit of China UnionPay credit card: HK$5,000
6 months: HK$1,440
12 months: HK$2,880
18 months: HK$4,320
With a charitable donation of just HK$8 a day, Child Sponsorship Programme assures that you will be supporting the children and even their family and community in six main areas including education, early childhood development, ending violence, sexual and reproductive health, skills and decent work and young people driving change. The programme also aims to improve their quality of life as a whole so they can move out of poverty and attain self-reliance.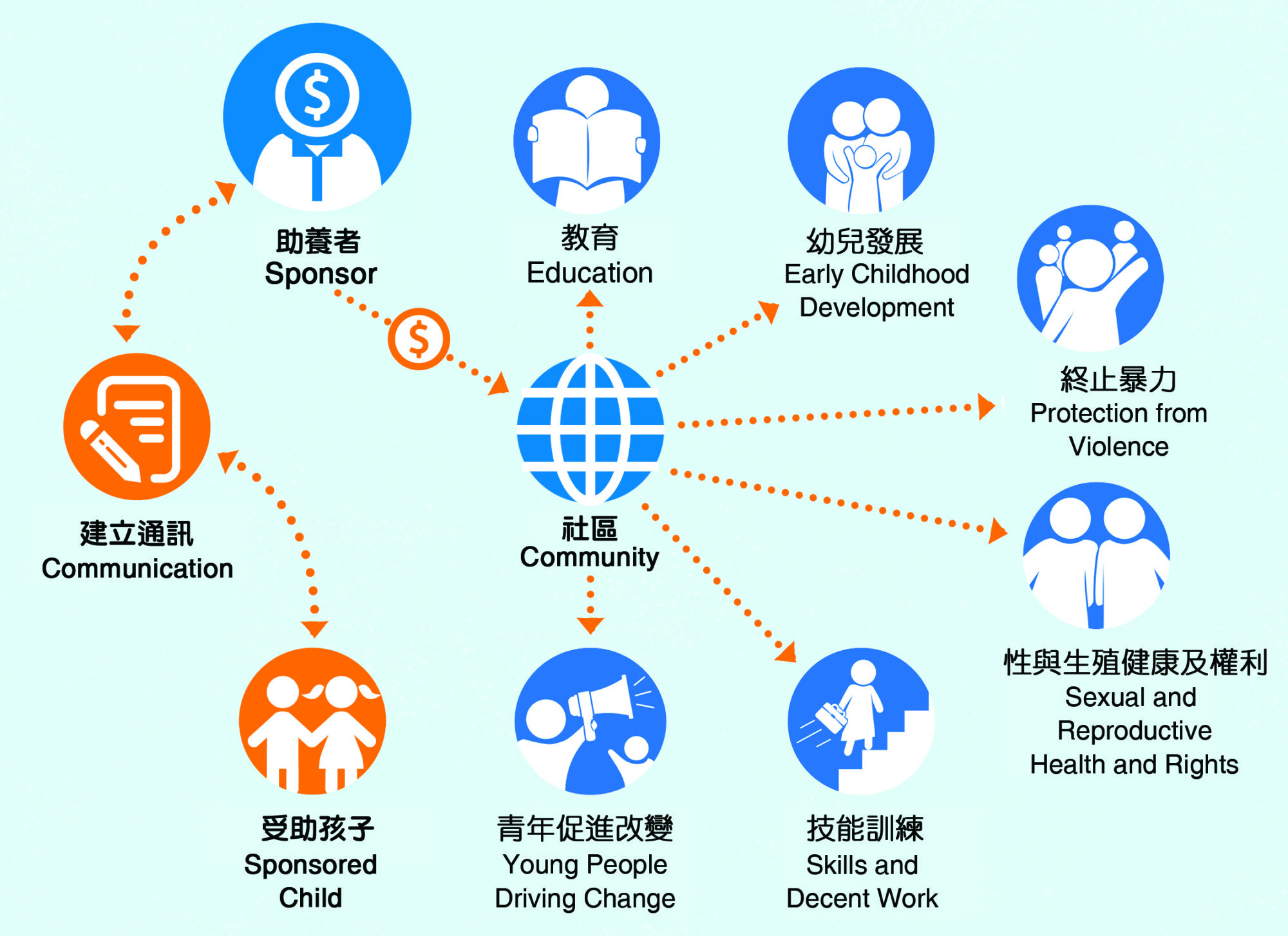 As a Plan International Hong Kong's donor, you will receive:
Welcome kit including photos and information about your sponsored child
Area overview about his/her village and community, which could give you an insight into the daily life of your sponsored child
As a donor of Plan International's Child Sponsorship Programme, you can write letters to your sponsored child. Through personal communications, you will see how your support is transforming their lives physically and mentally.
How to connect with your sponsored child?
Writing to your sponsored child
Receiving a profile, progress reports of your child and programme unit annual updates
Sending festive cards to your child
Sponsor Visits